What is a credit score?
A credit score is a number used by financial instituitions (banks) as an indicator of how likely an individual is to repay his debts and the probability of going into default. It is an independent assessment of the individual's risk as a credit applicant.
Below is an example of a report that you can purchase from the CBS website to know your credit rating. The report takes information from the following financial institutions: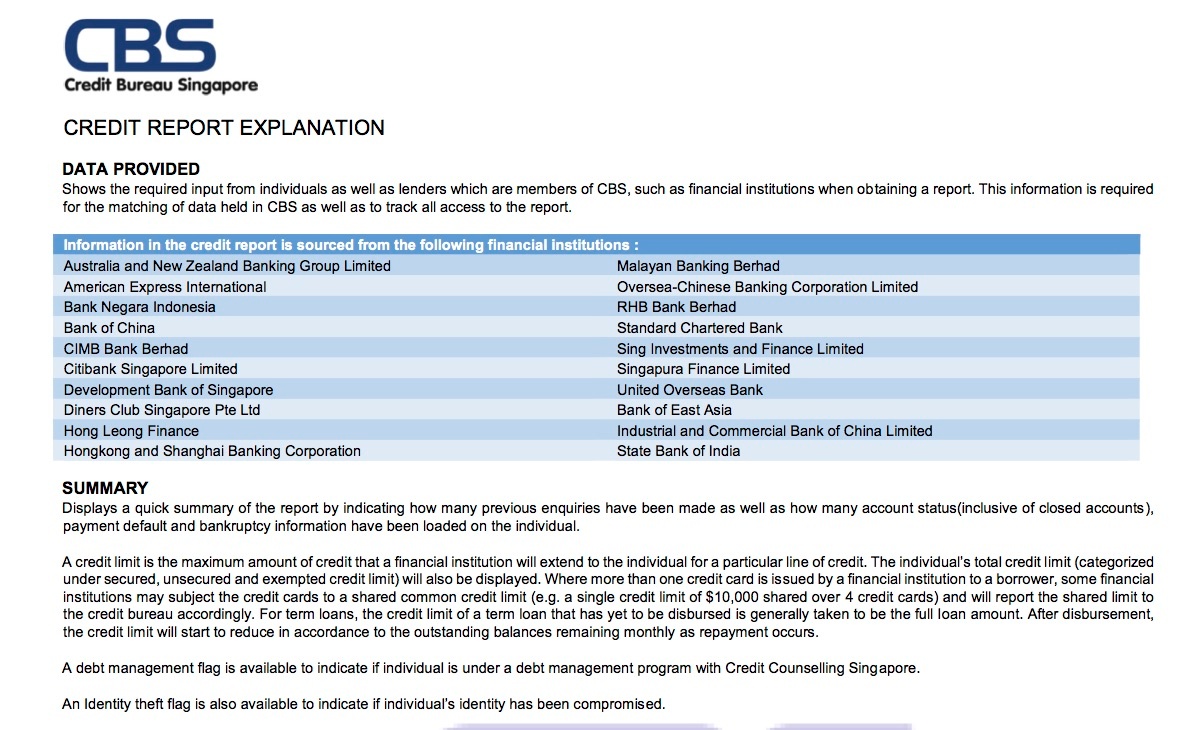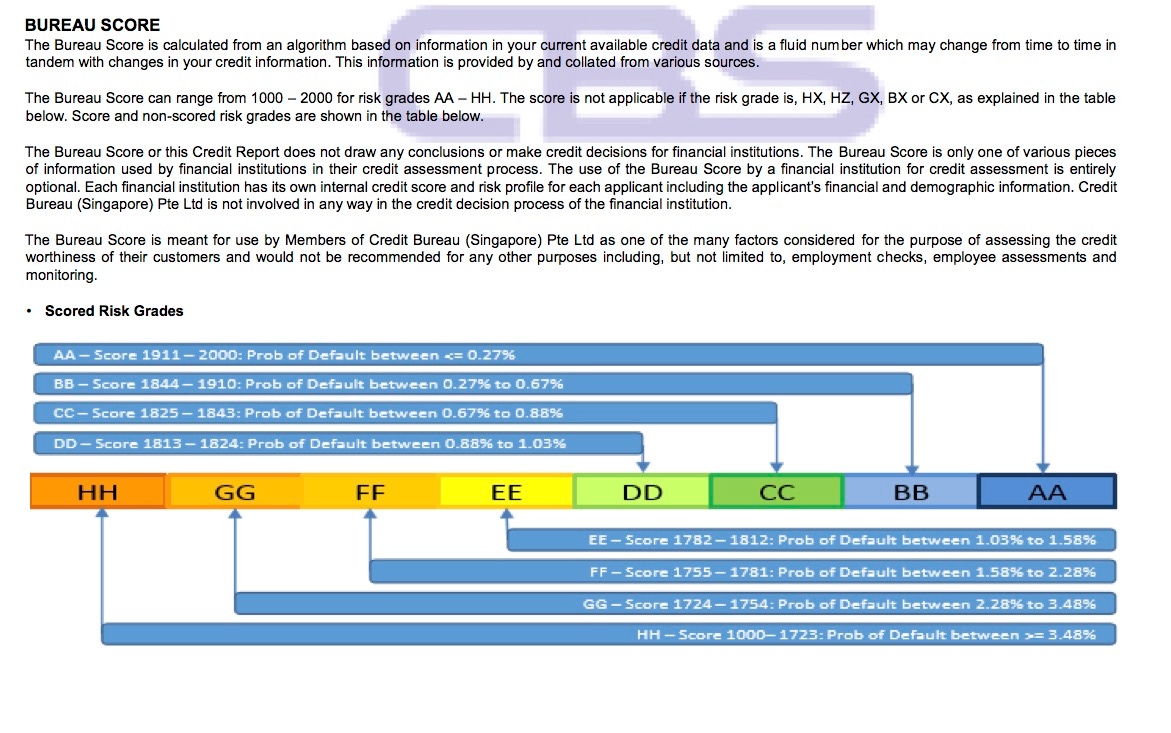 The Bureau score is important as it affects whether financial instituions would approve your loans or credit applications. Having an AA grade is the best rating. Lets us find out more on how we can improve our credit rating. 
– taken from http://www.creditbureau.com.sg/
Why do a good credit score is important: 
Before getting a loan, your mortgage banks will check your credit score for credibility and a good credit score will definitely be more favorable. 
Your credit score may also affect your employment as many employers do checks on your credit score especially in the finance industry to determine your financial responsibility and how trustworthy are are to be hired into the company. 

It can also affect your ability to get loans be it car loans, home loans or business loans, it can determine how much you can borrow. 
What can you do to improve or maintain your credit score: 
1. It is good to have a credit card however pay your credit card bills on time, even better if it is possible to pay in full. Late or overdue payments can affect your credit score and affect your ability to borrow home loan from banks.
2. Set a credit limit to your credit card so you do not overspend.
3. Take loans only when it is necessary and find a comfortable amount that you are able to repay back.
4. Get professional help if you are having trouble with your credit situation.
Contact us today to find the best mortgage advice for you!